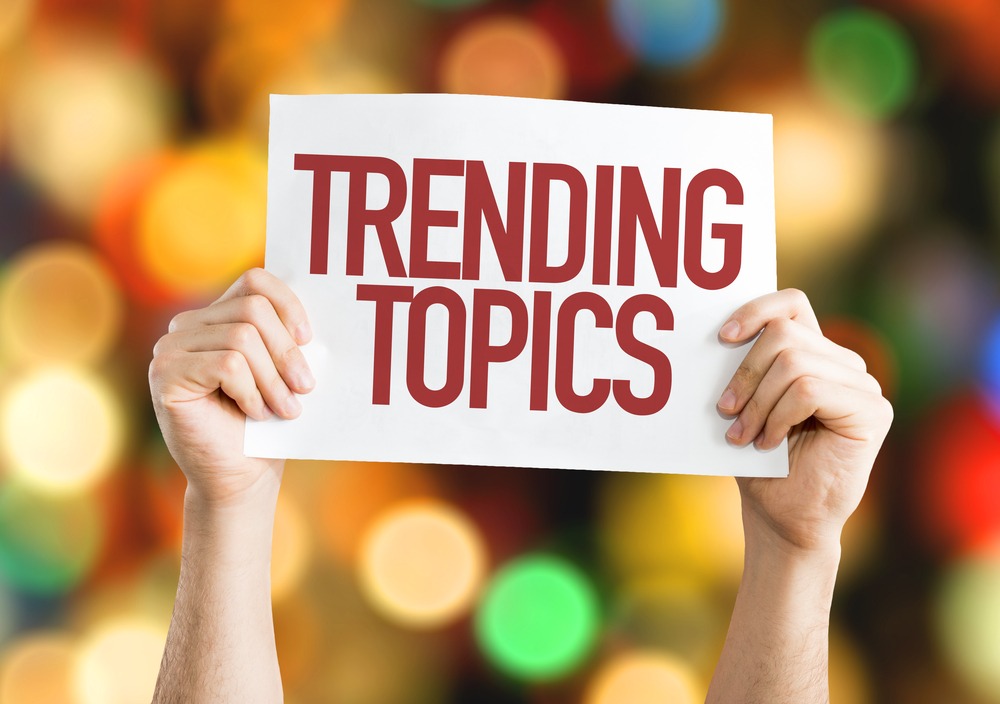 Working in local Adelaide digital marketing agencies, we are seeing a number of trends affecting Adelaide business owners, particularly with social media.
Among the greatest challenges most companies face today is in keeping up with the speed of change in digital marketing and social media and how to adapt marketing communications accordingly. While not every development will be suitable for all companies to embrace, building the right foundations will be crucial to success, especially in terms of content, style and tone.
A relatively sound digital media campaign requires a company to come up with content that encourages the audience to share. The right content marketing strategy is written with the right audience in mind, resonates with customers and endears the business to the audience. A well-thought out content marketing strategy encourages brand reinforcement and helps establish long-term relationships as businesses and consumers develop a relationship of "like, buy, trust". Obviously, digital marketing and social media only hits the spot when it involves personalisation of messages, conversation and motivation, is relevant and informative. We are in the "Information Age" and customers are searching the internet to help solve their problems. Learn more about how to develop your content marketing strategy here.
Effective content marketing through social media marketing, blogging and email marketing provides valuable information (content) which helps searchers to solve their problems.
We hear this every day in all four walls of social media conversations, so what do you do to keep up with the change?
Adapting to Change is Necessary
Digital is the new medium of human communication. Not just for people in general, but also for small and medium businesses in Adelaide and across Australia whose success could depend mostly on building long-term relationship with customers and amplifying brand voice through electronic word of mouth advocacy via social media marketing. As human communication evolves, so are social media marketing and digital marketing, and it's poised to continue to trend. First month into the second quarter and we're seeing palpable changes in the way brands communicate with the audience.
When customer behaviour, technology and society evolve faster than your company's ability to adapt, you run the risk of falling in behind giants like Borders and Kodak who have toppled simply because they couldn't keep up with the rapidly changing digital marketing landscape.
Predicting the Future – What's Next for Digital Marketing and Social Media
When we think about digital marketing and social media, we tend to immediately focus on certain platforms like Twitter and Facebook. While these tools have been around for more than a decade, their own evolution is a mirror of the wider changes in the marketing landscape.
Predicting the future is never easy, to say the least, but we'd like to share our thoughts on what to expect in the next few years.
Enterprise Social Media
Enterprise social media has redefined how businesses communicate with customers and with other businesses. It has created a massive disruption in marketing where once the "Big Idea" rules, becoming customer-centric and focusing on social relations among people who share similar business interests is now the vanguard of a new focus in business.
Native Advertising
As businesses use social media for gain and platforms strive towards monetisation, the idea that social media is 'free' will eventually vanish.  Native advertising will dominate space and this will inform strategy. More distinct disciplines will grow roots as "social" separates from "media".
Impact on small to medium businesses: Community management and customer service will move in-house. Advertising agencies will return to their classic roles of creating commercial content. 
Niche-focused networks
 When 8th graders were asked in a little experiment about where they hang out on the internet, the answer was mind-blowing: "Total Kids: 120. Instagram: 115; Twitter: 85; Vine: 85; Snapchat: 80; Facebook: 2." (http://adage.com/article/digitalnext/8th-graders-point-a-social-strategy/291090/)
What took Facebook and Twitter many years to accomplish is now happening on Vine, a smaller platform less than one year old. That is pretty astounding!
'Interest-focused' networks such as Instagram and Vine have become popular by doing one thing particularly well. We've seen younger users abandon Facebook in lieu of messaging apps such as Snapchat, WhatsApp and other ephemeral networks whose compartmentalised functions allow users increased control over their data.
Impact on small to medium businesses: Ad budget and other resources will be restructured to accommodate new development.
Organisational Change
Businesses will focus on digital training and governance, creating an empowered workforce to build trust among customers. Social media will take an important role in communicating sales and marketing directly with the users.
Impact on small to medium businesses: Product-focused teams will utilize social media as a tool for business intelligence and data gathering, and this will inform strategy.
Advocacy
Social will continue to connect channels that provide useful, genuine customer experiences. Businesses that adapt quickly and understand that digital is no longer just a separate marketing channel will be the ones to survive. Social and digital marketing strategies that concentrate on personal interactions, and not just on being the 'Voice Of The Brand' will find real value.
Finally, even small businesses will see their efforts pay off as individual employees work on developing customer relationships and advocacy.
Impact on small to medium businesses: Social and digital media will differentiate leaders from those paying lip-service.
It's interesting to note that younger users don't think about what we call social media platforms. To them, social media is the Internet. Hence, small businesses can't afford to get too comfortable with the "tried-and-true" social media channels like Facebook and Twitter. Remember to leave room for up and coming channels like Vine and Snapchat, and always keep an ear to the ground for any promising new upstarts.
It's an exciting time to be involved in Adelaide digital marketing agencies, with customer relationships and content  marketing strategy taking centre stage. While, obviously, technology and platforms change rapidly, we believe that this is where small businesses will find true value and make big wins in the very near future.
Outsource to Your Social Media to Adelaide Digital Marketing Agencies
If digital and social media sounds too confusing for your small business to handle or just simply don't have time to handle it all whilst running your business, it is may be easier to outsource your social media marketing to Adelaide digital marketing agencies.  Learn how working with an Adelaide marketing agency helps solve some of your marketing trouble spots.
Alternatively, you can contact us here, call us at 1300 733 255 or email us at info@marketingcatalyst.com.au to schedule a free consultation.
Author: Kain Vodic, Digital Marketing Strategist, Adelaide.
Contact Us